It's been more than thirty years - since January 1978 to be exact. Bravo Zulu Productions was incorporated for the inspired purpose of creating the most imaginative and effective marketing and information video programs possible.
"Neuron-zapping." "Compelling." That's what we said they had to be.
And that's what we've been for exceptional companies like Mustang Survival, Canadian Pacific, Northgate Minerals, and Pacific Coast Terminals. First class institutions like The University of British Columbia and the Canadian Museum of Nature. Major government departments like Transport Canada, Public Safety Canada, Canadian Border Service, Aboriginal Affairs and Northern Development Canada, Parks Canada, and the Canadian Forces. We also produce programs for smaller companies like Multiplex Technologies, SEI Industries and Werkmaster. Even for other video production companies.
Decades of experience – hundreds and hundreds of winning programs.
Whether viewers soar with our Wescam/Pictorvision gyro-stabilized helicopter aerials or immersively glide underwater via Amphibico high definition… Whether they are enchanted by the computer animation; the flowing Steadicam tracking visuals… Or they simply experience the perfect composition afforded by a single camera on a tripod, Bravo Zulu expertly wields the right technology for the right project. Recently BZ helped pioneer interactive web-based learning for the Canadian Forces.
Technology always in support of the ideas and passion that is your story to tell.
For these and other reasons, BZ is repeatedly selected by the Canadian federal government as one of their go-to video producers. We've now held a video supply arrangement contract with the federal government for more than a decade. And, of course, all federal department and agency programs must be produced in perfect French as well as English.
From the largest national organizations to the smallest company marketing departments, our talented and experienced group of writers, directors, camerapersons, editors, graphic artists, actors, musicians, animators, programmers and crew all stand ready to serve you. And to inspire your audience.
In thirty years of neuron-zapping production, we've never missed a deadline. Never gone over budget. Never had a disappointed client. And you can expect we never will.
Welcome to Bravo Zulu Productions.
Our expertise and raison díêtre is to create effective marketing and information video programs for audiences anywhere and everywhere on the planet.
If youíre looking to increase sales, promote your company, or publicize a cause Ö If you need to motivate, enlighten, or demonstrate Ö These are our video specialties.
Besides meeting your communication goals, the Bravo Zulu experience is also about working with interesting, talented, and dedicated people. Itís about having a bit of fun, and the satisfaction of learning about each otherís industry.
Below (and on the Bravo Zulu home page) youíll find links to our latest edition of The Business of Business Video. Itís an easy-to-read online manual, written especially for marketing managers, about the art and finance of motion picture production. Here you will find the answers to many of your questions, from planning through production and post-production.
Also, click on our "link" to our Web Links page. Here I have included annotated links to relevant web-based articles or sites I think you will find particularly interesting.
We believe the more you know about the video business, the more you will appreciate us.
And if youíre thinking of making a business video, or you just have some production concerns youíd like to talk over, feel free to contact me at 604.960.1050 or rob@bravo-zulu.com.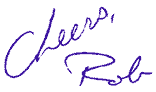 Robert Brandreth-Gibbs
Senior Producer - Director Bravo Zulu Productions Inc.